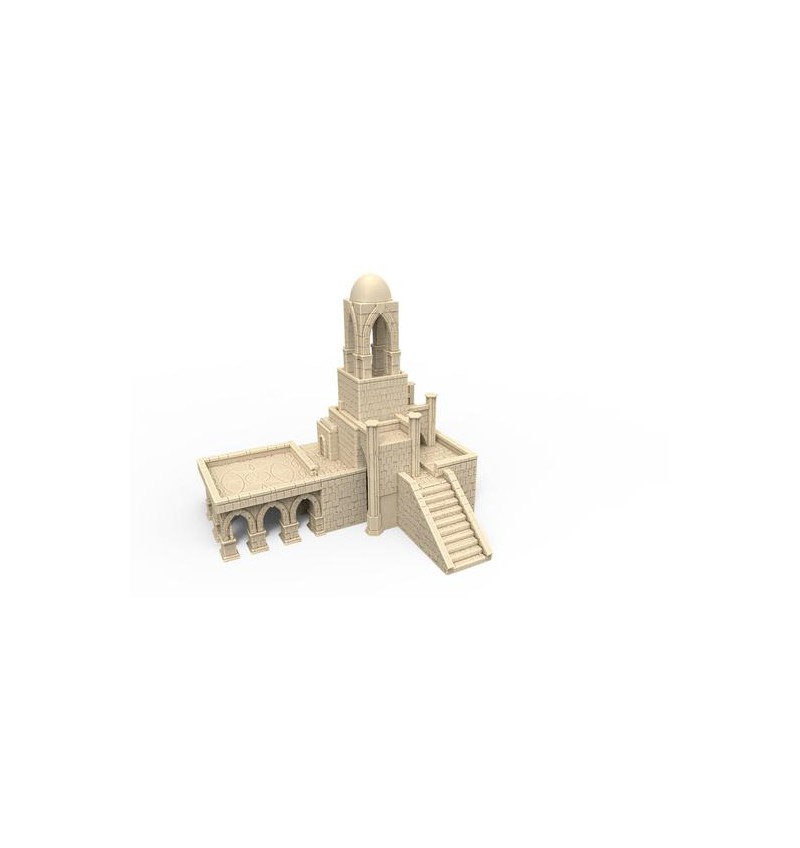  
Conquest tower - Ruins scenery
- 3D printed terrain
- Material: PLA plus
- High quality print
[We use best market filament]
- 3D printed item

- 28mm True scale
- Light and resistant, it can be painted
- Color: silver grey

- It may need assembly, sanding and glue
- Delivery time: 5-20 working days (depending on production queue)
TU TAPETE is licensed printer of RMStudioTerrain
Product unpainted, figures not included, just for scale purpose.
*Item printed on demand, it can´t be returned.

DISCLAIMER: 3d printed items are not made by mold so there are not 2 exact copies, they can contain minor imperfections. Please check pics to see expected quality of item you will get.