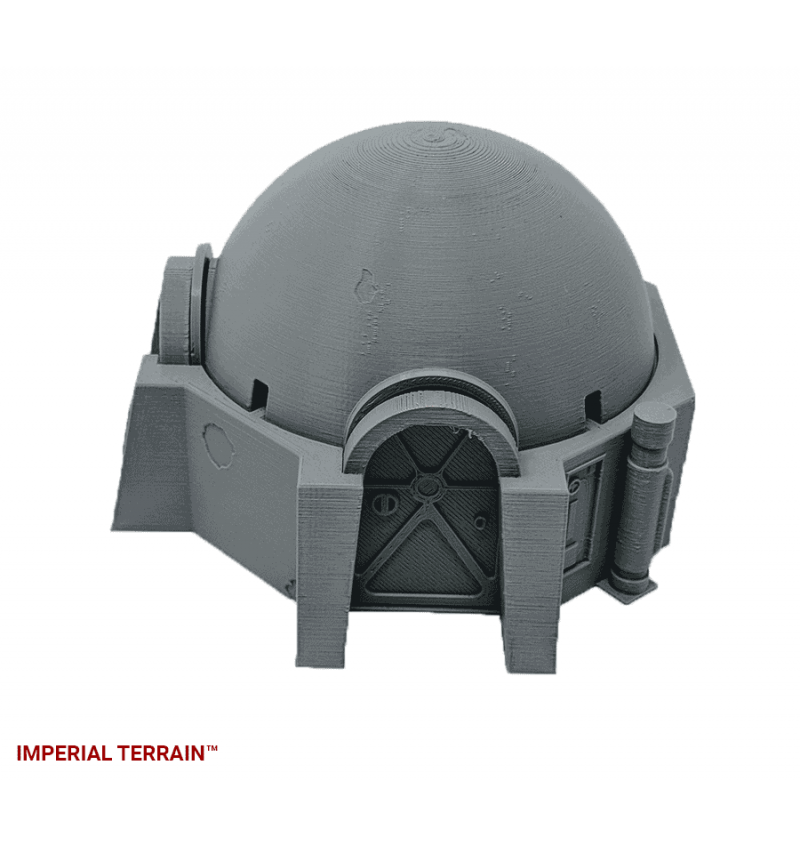  
Small Desert Home
- 3D printed terrain
- Printed in PLA plus filament
- Great printing quality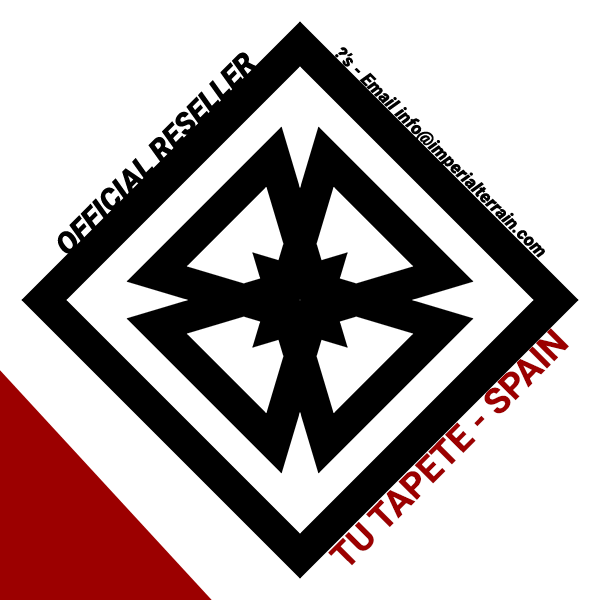 The house has a removable dome lid, for placement of units inside along with two separate top loading sliding doors. This will allow for a ton of re-playability when configuring your gaming boards for your Legion game sessions.

These models are 3d printed terrain pieces and can be easily hobbied to your desired level of finish.

- 3D printed terrain (32-34mm scale - ideal for SW Legion)
- Light and resistant, it can be painted
- Printed in PLA plus filament for clean and sharp detail
- Color: grey or black (random)
- Estimated delivery time: 5-20 working days (depends on production queue)
TUTAPETE.COM/FORGE.ES is exclusive Imperial Terrain EU distributor.

If you own a 3D printer you can buy STL files of ImperialTerrain designs here: www.imperialterrain.com/collections/stls-for-star-wars-legion-terrain

Product unpainted, miniatures shown for scale purpose (not included).
*Product printed on demand, it can´t be returned.

DISCLAIMER: 3d printed items are not made by mold so there are not 2 exact copies, they can contain minor imperfections. It may need gluing, sanding or filling.
You can see here examples of our 3D prints: 3D gallery
You should expect a similar quality on our products delivered to you.