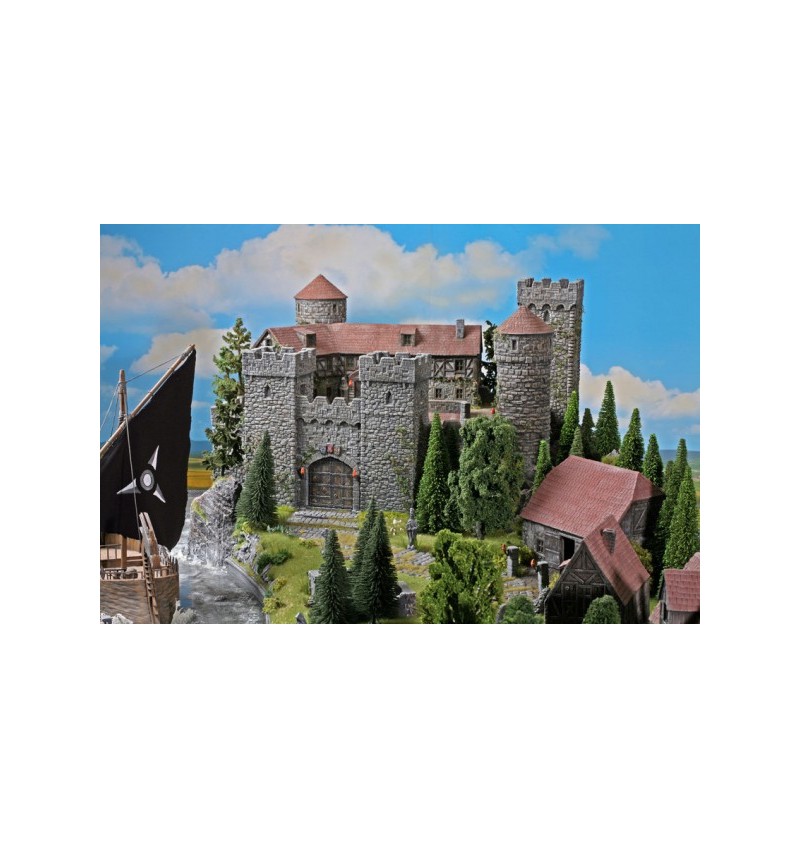  
Castillo medieval
Contenido:
1 x Castillo medieval
Material: espuma rígida
Preimprimado en gris y rojo teja
Dimensiones: 66cm x 66cm x 34cm
Descripción:
Castle Wolvenstein is a highlight in the range of ZITERDES. This massive castle is a veritable fortress, which does its name justice. Thanks to the structure hard foam, the castle is still extremely light and durable. The details perfectly to advantage and can be emphasized even more by skillful painting. The castle defense and the towers invite archers to defend. We are sure that you will have your fun with the castle and beat glorious battles. The Wolvenstein castle is a must for tabletop gamers and enact all the historical battles.
The castle makes your gaming table to a special place. The kind and form of the building stands representative of the "where" of the action - the battle. So the characteristic buildings are on your gaming table more impresive the overall impression, as more varying, diversify, and artful the game. By the way: In addition to the function as an obstacle buildings are also perfect for a mission.
*Se envía sin pintar, las miniaturas de las fotos no están incluídas.