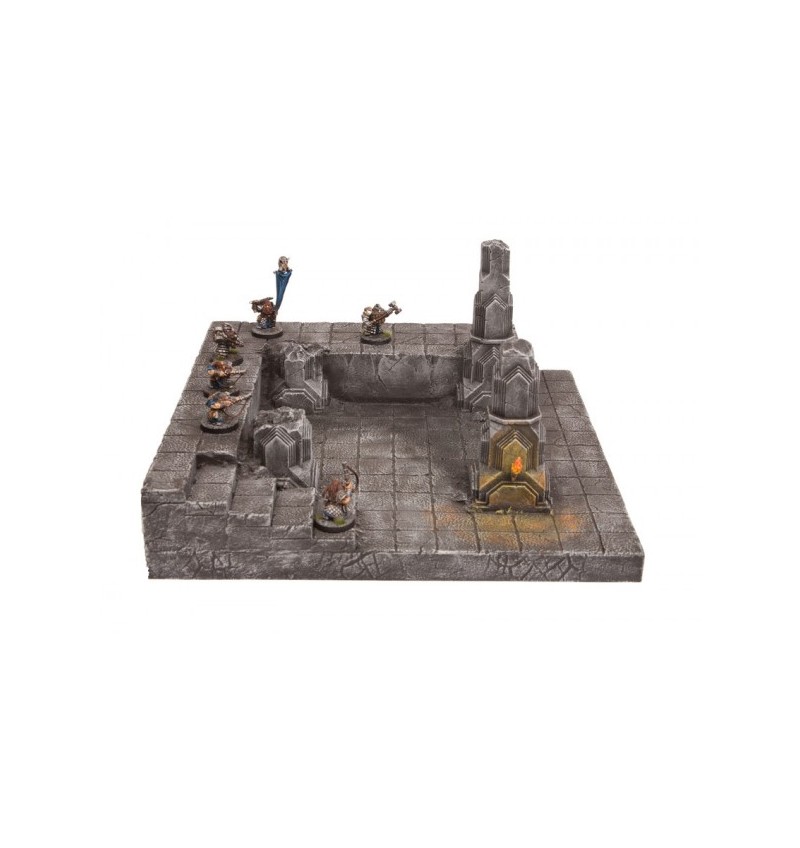  
Dwarven kingdom - Módulo esquina
Contenido:
1 x Módulo esquina
Material: espuma rígida
Preimprimado en gris
- COMBINABLE CON EL RESTO DE PRODUCTOS "DWARVEN KINGDOM" -
Dimensiones: 29,5cm x 29,5cm
Tamaño casilla: 25mm
Descripción:
The DunkelWelt corner module picks up on the topic of the portico and can be perfectly combined. A stairway with adjoining gallery brings variety and a three-dimensionality into the architecture of your dungeon or your Tabletop Skirmish Gaming Board. This module also has a footprint of 295 x 295 mm with 12 x 12 (144) squares (25 x 25 mm). Due to the different heights of the column stumps, the DunkelWelt corner module also gains in character. The base height is the known 20 mm.
Like the other modules, the DunkelWelt corner module is made of the well-known ZITERDES structure hard foam. The module is therefore very light but still very robust and stable. With a bit painting and some dry brushing you bring all details of the module into the light and give the model your very own, indivduelle touch.
*Se envía sin pintar, las miniaturas de las fotos no están incluídas.